Our story: striving to achieve the impossible
Our founder Peregrine Armstrong-Jones launched Bentley's Entertainments in 1984, and was quickly celebrated as one of the most innovative thinkers to arrive on the party-planning stage.
The Bentley's team is still driven by Peregrine's ideals and focus on bringing exceptional originality to every event to create a unique ambiance. We choose only the most esteemed business partners in their fields and pride ourselves on our commitment to flawlessly delivering any event we undertake – leaving you to savour every moment.
[flex_slider slide_show= "1" slide_show_speed= "2000" key= "SyGB4CQE8N"][flex_slide image= "https://bentleys.net/wp-content/uploads/2019/03/successful-parties-london.jpg" video= "" key= "BkBVA7E8V"][/flex_slide][flex_slide image= "https://bentleys.net/wp-content/uploads/2019/06/bentleys-world-entertainment-66.jpg" video= "" key= "SJlSERQN8V"][/flex_slide][flex_slide image= "https://bentleys.net/wp-content/uploads/2019/06/Private-Party-Bentleys-Entertainments-1.jpg" video= "" key= "S170o2wJr"][/flex_slide][/flex_slider]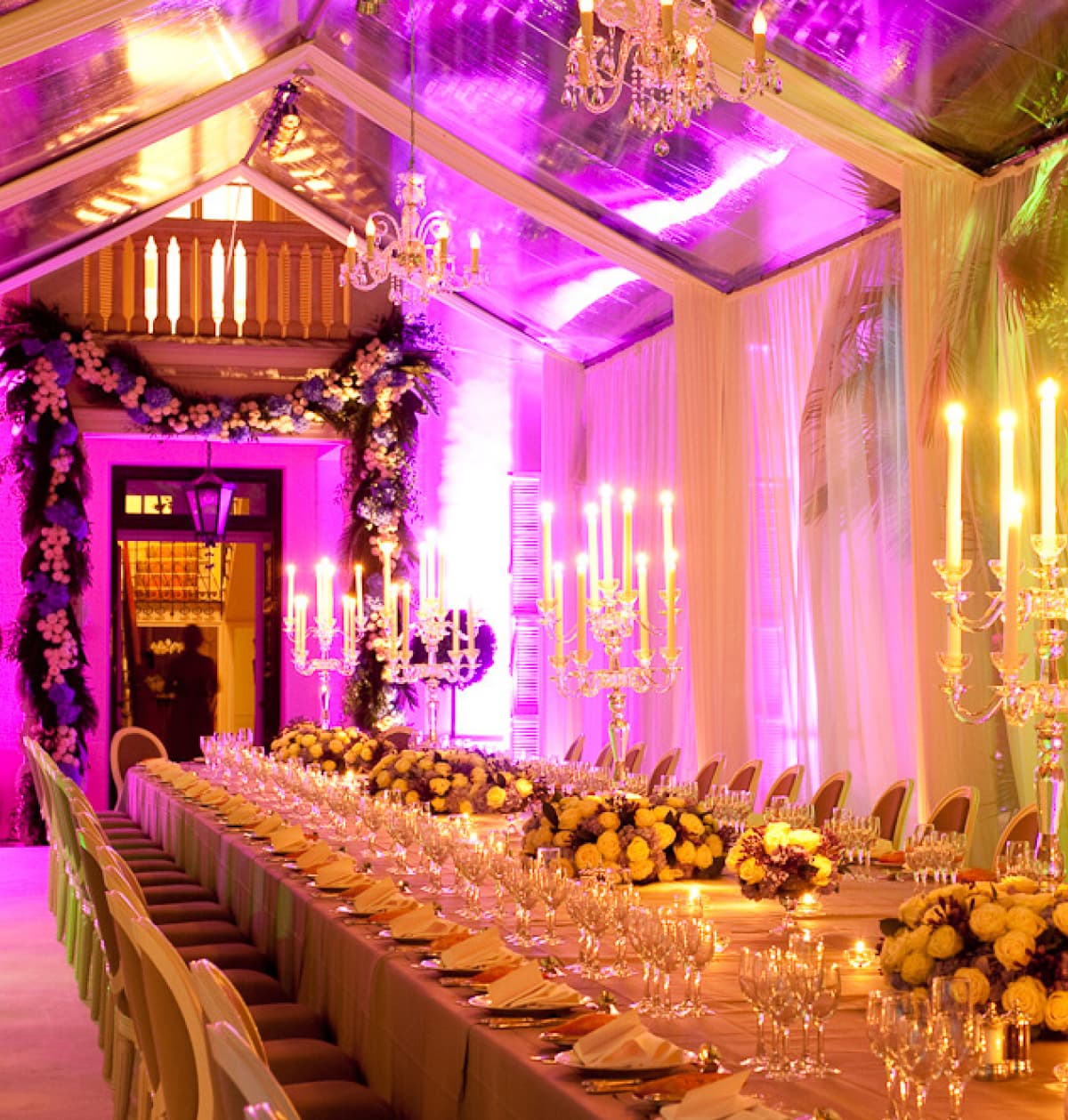 "Entertaining is the ultimate way to show your friends and family how much you value their friendship. Sharing drinks or dinner in fabulous surroundings which create lasting memories form a bond with your friends and family forever. Let us create lasting unique memories for you"

Dream party destination – Italy
Favourite drink – Harry's Bar Venice Bellini
Favourite song – anything by Lenny Kravitz
Favourite canapé – poached quails egg on brioche with white truffle oil
Dream party destination – Montenegro
Favourite drink – pink Champagne
Favourite song – Adventure of a Lifetime – Coldplay
Favourite canapé – Smoked salmon blini
Dream party destination – anywhere in the Caribbean!
Favourite drink – gin & tonic 
Favourite song – Before You – Leon Somov & J Jarutis 
Favourite canapé – mini lobster roll
Track record
Our illustrious track record of distinguished celebrations speaks for itself, with a client list that encompasses Royalty, Hollywood A-listers and respected professionals from all over the world.
Each event is a testament to our planners' versatility and inventiveness, from a decadent Moulin Rouge birthday party, to an Oriental extravaganza or a thrilling Bond mission weekend on the Gstaad ski slopes, right down to an intimate dinner party in a private London home – everything and anything is possible.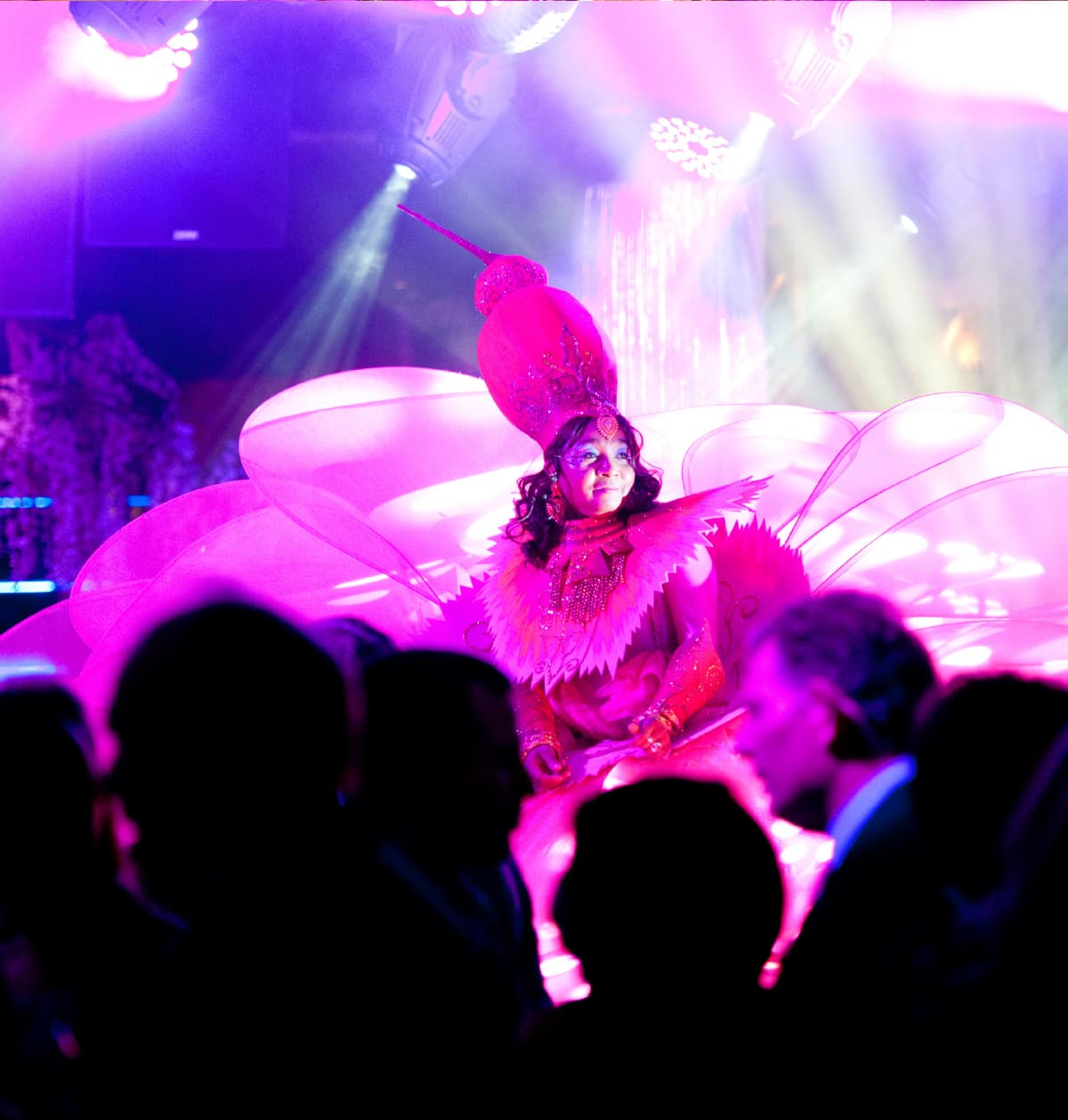 Notable clients
Gala Dinner for Prince Albert of Monaco 2013
Charity Auction for Didier Drogba Foundation 2012
The Serpentine Summer Party 2008 & 2009
Valentino's 45th Anniversary Party in Rome 2007
The World Cup Full Length & Fabulous Ball 2006
Sir Elton John's AIDS Foundation – White Tie & Tiara Balls
The Wedding of Victoria Adams and David Beckham
The Civil Partnership Ceremony of Sir Elton John and David Furnish
The Wedding of Petra Ecclestone to James Stunt
The Royal Wedding of Autumn Kelly to Peter Phillips
The Wedding of Malin Johansson to Tim Jefferies
The Wedding of Toni Poole to John Terry
The Opening of The Bulgari Hotel & Residences, London
The Royal Wedding of Zara Phillips to Mike Tindall
The world is your playground
At Bentley's, our event organisers continually search the globe to uncover eminent venues for celebrations, from the palatial and historical to the exotic and magical.
Their in-depth knowledge of venues worldwide is exceedingly impressive, only the most sublime make it onto our short-list, and constant additions make sure we feature the most glamorous and distinctive. And, rest assured, wherever in the world you want to be, we can seek out a fitting and glorious location where you can celebrate.
[flex_slider slide_show= "1" slide_show_speed= "2000" key= "B1fkl112UV"][flex_slide image= "https://bentleys.net/wp-content/uploads/2019/03/bentleys-world-entertainment.jpg" video= "" key= "rJyx1knUN"][/flex_slide][flex_slide image= "https://bentleys.net/wp-content/uploads/2019/06/bentleys-world-entertainment-70.jpg" video= "" key= "H1gklk1h84"][/flex_slide][flex_slide image= "https://bentleys.net/wp-content/uploads/2019/06/bentleys-world-entertainment-74.jpg" video= "" key= "BJbJxJ1nUV"][/flex_slide][/flex_slider]